Ludington & Manistee Area Guide
Discover the Best of Northwestern Michigan with Amazing Dining, Entertainment, and More!
If you're looking for a destination that seamlessly combines scenic views, natural wonders, adventure, and relaxation then look no further than Northwestern Michigan. Homes on the west shore of Michigan offer relaxing stays on the beaches of Lake Michigan with access to amazing nature preserves to explore and enjoy at your leisure. Spend a day relaxing on the sandy beaches then take time to bike, hike, or do some fly-fishing in the expansive network of rivers or state parks.
There are endless opportunities to explore and unwind in Ludington, Manistee, and other beautiful lakeside towns of Northwestern Michigan. Golfing, wineries, casinos and more let you choose your own adventure when you book one of our vacation rentals today.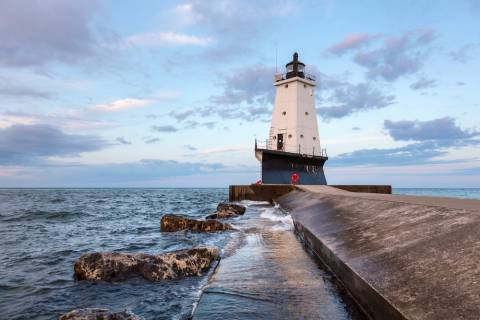 Ludington Area
A harbor town at the mouth of the Pere Marquette River, Ludington is the county seat of Mason County in Western Michigan. This popular destination attracts visitors year-round for the amazing beaches and ample outdoor activities in the area. The area is known for the many miles of beaches, including Ludington State Park, the lighthouses, and lots of amazing outdoor recreation. Enjoy hiking through the beautiful terrain of Northwest Michigan or spend a day on a golf or disc golf course! 
Popular Attractions:
Ludington State Park
Big Sable Point Lighthouse
Nordhouse Dunes Wilderness
SS Badger Ferry
Many Trails & Rivers to Explore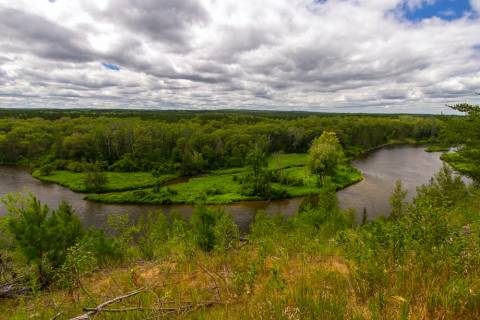 Manistee Area
Boasting natural beauty and a diverse landscape of attractions, Manistee is the county seat in Manistee County and is known for its many beaches, inland lakes, and waterways. You can enjoy year-round fishing including fly fishing, lake fishing, and even ice fishing! Enjoy 25 miles of sandy Lake Michigan shoreline throughout the county and some of the best golf courses in Michigan. 
Popular Attractions:
Arcadia Bluffs Golf Course
Little River Casino
Manistee River Trail
Iron Fish Distillery
Orchard Beach State Park
Come experience the fun and relaxation of Ludington and Manistee or many of the amazing areas in this part of Northwestern Michigan. Secure your vacation rental today and enjoy the beautiful Lake Michigan towns of Onekama and Branch Township, or a vacation rental on Big Star Lake. No matter where you choose to stay, you'll have plenty to choose from and lots to enjoy on the West Shore.